Complementary wine and cheese with your winter Unique Escape
Locals just love winter in Byron Bay. The crowds of tourists are replaced with migrating whales, the days are warm enough for a dip in the ocean and bask in the sunshine, while the evenings are crisp enough to put your favourite sweater on and curl up next to the fire with a glass of red and a cheese platter.
We're celebrating this season by offering you a selection of winter warmers. Each booking will receive a complimentary bottle of Innocent Bystander wine to enjoy during their stay as well as a delicious cheese sample from Byron Bay Cheese Company.
Please note that the below specials are subject to availability and may not be used over the June long weekend, Splendour in the Grass festival or during the School Holidays.
Packages are valid from 1st June – 31st August 2014.
To view our full catalogue of holiday properties please click here or contact sarah@uniqueestates.com.au
to find out more fantastic winter warmer options for you and your loved ones!


| | | | |
| --- | --- | --- | --- |
| | Unique wine offers | | |

Winter weekends away meet their perfect match.
Unique Estate members receive a corking 50 per cent off online orders of
select Innocent Bystander wines.
For more information on this fantastic offer click here


| | | | |
| --- | --- | --- | --- |
| | The Farm Byron Bay | | |

The Farm Byron Bay, eighty acres of fertile property at the town's 'gateway'.
Home to businesses Byron Bay Cheese Company and the Byron Bay Garlic Company.
At Byron Bay Cheese Co. each and every one of the products is individually nurtured to ensure our award winning standard is maintained.

For more information on the Farm Byron Bay and Byron Bay Cheese Company please visit
http://thefarmbyronbay.com.au/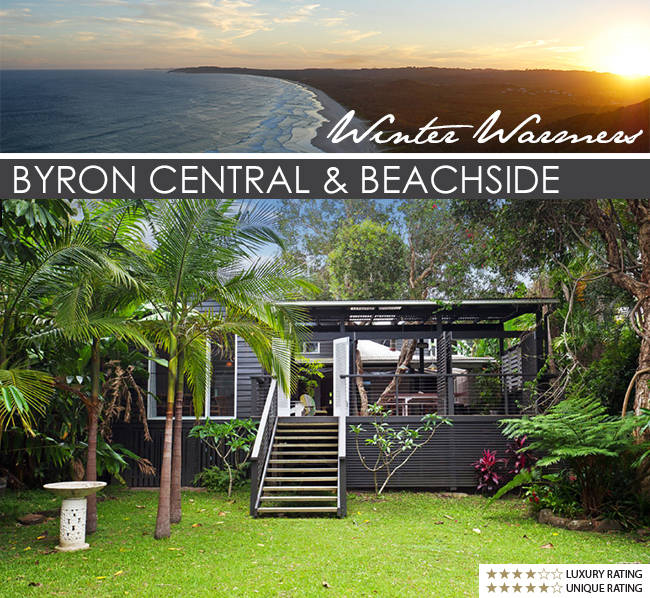 | | | | |
| --- | --- | --- | --- |
| | Paperbark | Byron Bay, NSW | |

| | |
| --- | --- |
| • Sleeps up to 8 guests | • Indoor fireplace |
| • Early check-in and late check-out available | • Additional $150 cleaning & linen fee applies |
| • Tin of delicious Byron Bay Cookies included | • Selection of local coffee and teas provided |
| • Byron central location | • 2 minute walk to the Top Shop |
| • 5 minute walk to Clarkes Beach | • 15 minute walk to the main street |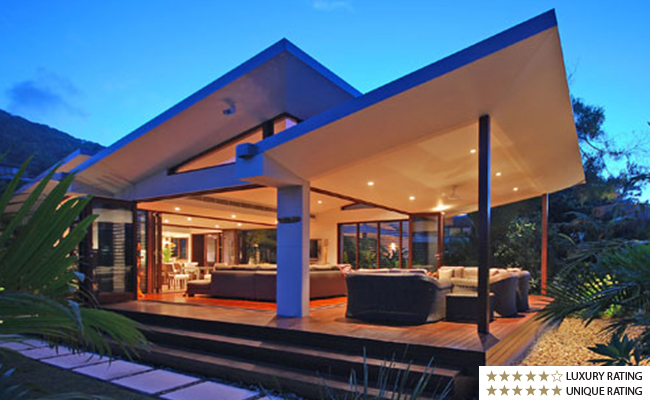 | | | | |
| --- | --- | --- | --- |
| | Pavilion 2 | Broken Head, NSW | |

| | |
| --- | --- |
| • Sleeps up to 12 guests | • Additional fees apply for groups larger than 8 |
| • Early check-in and late check-out available | • Additional $100 cleaning & linen fee applies |
| • Tin of delicious Byron Bay Cookies included | • Selection of local coffee and teas provided |
| • Broken Head beachfront location | • 1 minute walk to the beach |
| • 2 minute drive to Suffolk Park | • 10 minute drive to Byron Bay |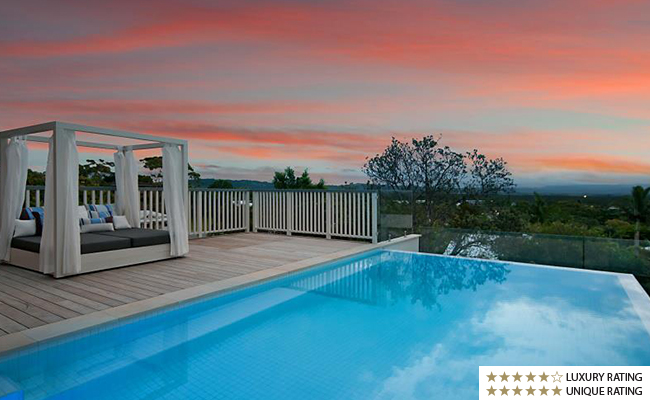 | | | | |
| --- | --- | --- | --- |
| | Vantage Over Byron | Byron Bay, NSW | |

| | |
| --- | --- |
| • Normally $1,100 per night for groups of 11 guests | • Smaller group discounts are available for the winter |
| • 180 degree ocean views taking in the sunset | • Stunning views of Mt Warning |
| • Sun-filled pool area | • 2 minute walk to the Top Shop |
| • 5 minute walk to Clarkes Beach | • 15 minute walk to the main street |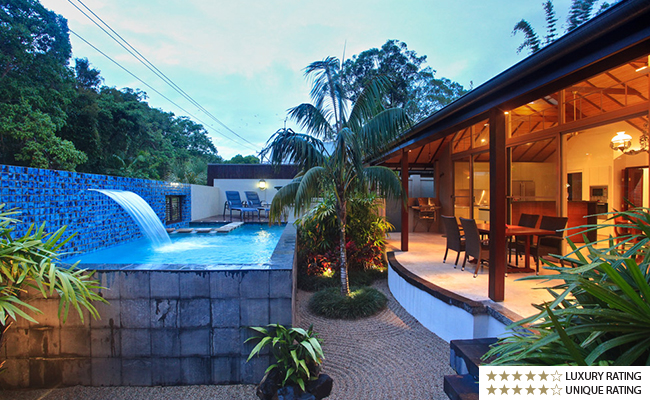 | | | | |
| --- | --- | --- | --- |
| | Villas of Byron | Byron Bay, NSW | |

| | |
| --- | --- |
| • Steaming heated pool and spa | • Champagne on arrival included |
| • Nespresso coffee each morning | • Late check-out of 12 noon |
| • Max 2 adults per booking | • Standard cancellation policy applies |
| • Please refer to VOB website for full | |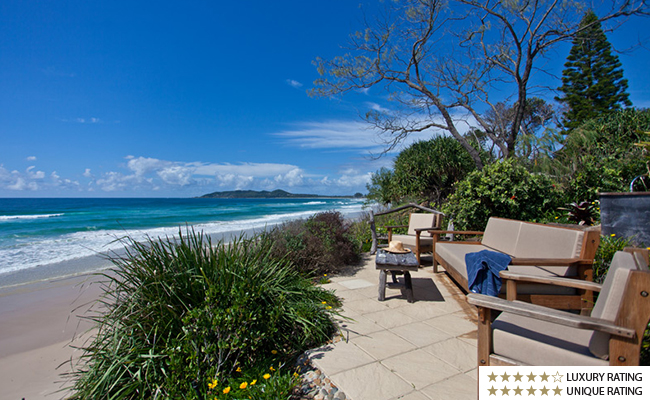 | | | | |
| --- | --- | --- | --- |
| | The Oceanfront Villa | Byron Bay, NSW | |

| | |
| --- | --- |
| • Sleeps up to 6 guests | • Rate applies for up to 4 guests |
| • Outdoor bathtub with ocean views | • Absolute beachfront home |
| • Ocean on one side and river views on the other | • A gourmet selection of local goodies included |
| • Belongil beachfront location | • 2 minute walk to the Belongil Bistro |
| • 15 minute walk to Main Beach | • 15-20 minute walk to the main street |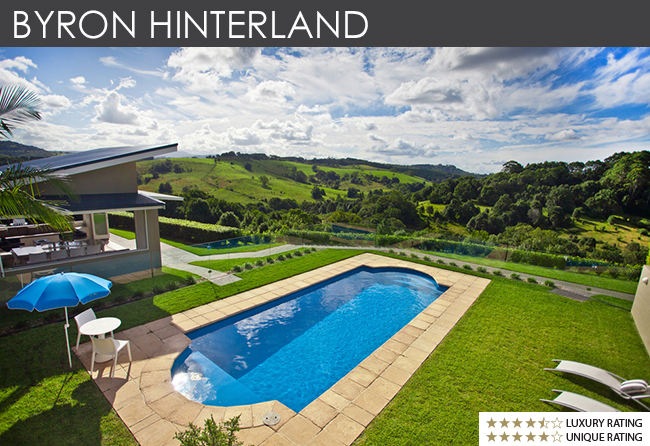 | | | | |
| --- | --- | --- | --- |
| | Byron's Brae | Possum Creek, NSW | |

| | |
| --- | --- |
| • Sleeps up to 10 guests | • Indoor fireplace & outdoor fire pit |
| • Sun-filled pool area & pool house | • Early check-in and late check-out available |
| • Additional $150 cleaning & linen fee applies | • Locally made Certified Organic Sanctum toiletries |
| • Tin of delicious Byron Bay Cookies included | • Selection of local coffee and teas provided |
| • 15 minute drive to Byron Bay | • 5 minute drive to Bangalow |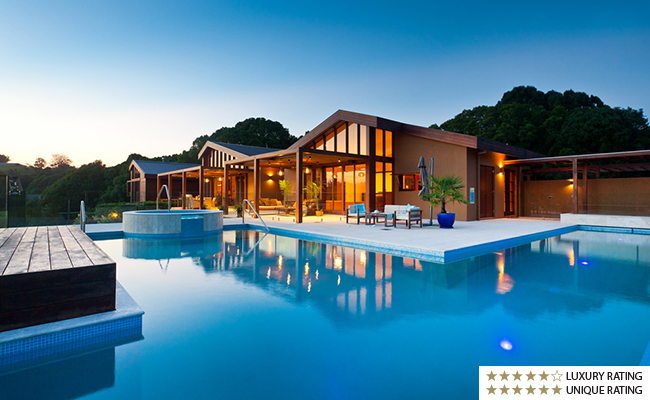 | | | | |
| --- | --- | --- | --- |
| | R&R Ranch | Bangalow, NSW | |

| | |
| --- | --- |
| • Sleeps up to 14 guests | • Outdoor fire pit |
| • Heated spa | • Heated pool (additional fees apply for heating pool) |
| • Early check-in and late check-out available | • Additional $450 cleaning & linen fee applies |
| • Tin of delicious Byron Bay Cookies included | • Selection of local coffee and teas provided |
| • 10 minute drive to Byron Bay | • 3 minute drive to Bangalow |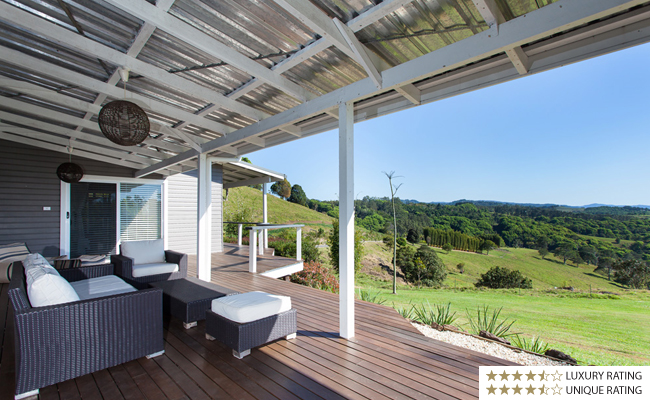 | | | | |
| --- | --- | --- | --- |
| | Charltons Cottage | Federal, NSW | |

| | |
| --- | --- |
| • Sleeps up to 4 guests | • Outdoor bath tub |
| • Indoor fireplace | • Early check-in and late check-out available |
| • Additional $50 cleaning & linen fee applies | • Tin of delicious Byron Bay Cookies included |
| • Selection of local coffee and teas provided | • 25min drive to Byron Bay |
| • 20 minute drive to Bangalow | |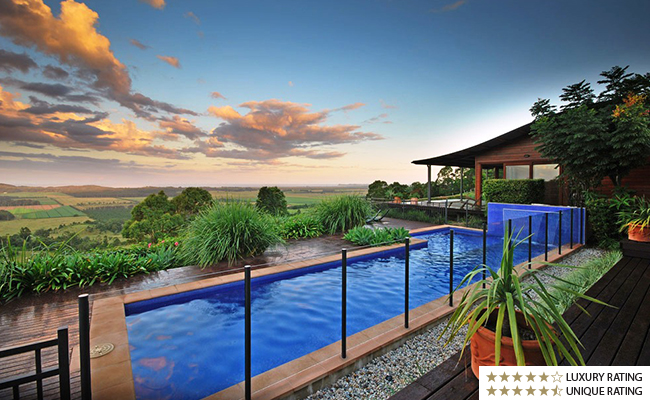 | | | | |
| --- | --- | --- | --- |
| | Pindara Estate | Newrybar, NSW | |

| | |
| --- | --- |
| • Sleeps up to 10 guests | • Indoor fireplace |
| • Sun-filled pool area | • 180 degree ocean views |
| • Flood-lit tennis court | • Early check-in and late check-out available |
| • Additional $150 cleaning & linen fee applies | • Tin of delicious Byron Bay Cookies included |
| • Selection of local coffee and teas provided | • 15 minute drive to Byron Bay |
| • 5 minute drive to Bangalow | |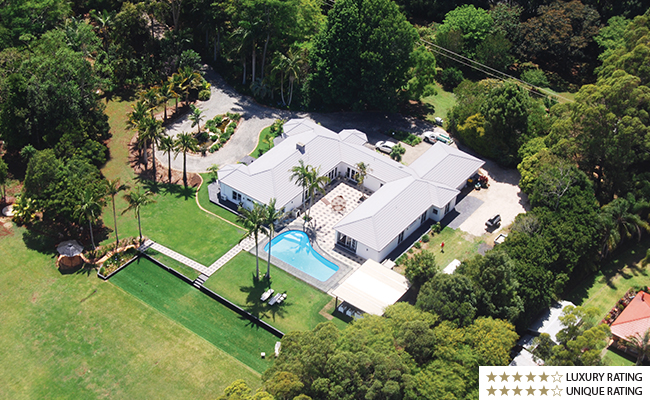 | | | | |
| --- | --- | --- | --- |
| | Newrybar Downs | Newrybar, NSW | |

| | |
| --- | --- |
| • Sleeps up to 10 guests | • $300 voucher for Harvest Café & Deli included |
| • Sun-filled pool area & cabana | • Helicopter pad if you'd like to book a joy ride |
| • Additional $450 cleaning & linen fee applies | • Walking distance to Harvest Café & Deli |
| • 15 minute drive to Byron Bay | • 5 minute drive to Bangalow |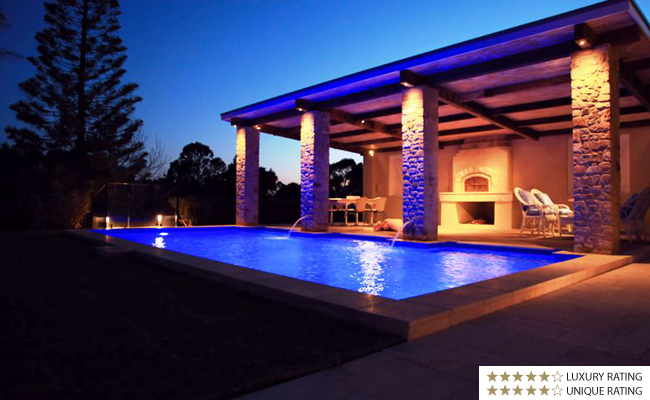 | | | | |
| --- | --- | --- | --- |
| | Verandahs | Coorabell, NSW | |

| | |
| --- | --- |
| • 10% off for a 3 night stay, nightly rate of $950 | • Sleeps up to 9 guests |
| • Pizza oven in the pool cabana | • Stunning gardens |
| • Ocean glimpses from the verandah | • 20 minutes drive to Byron Bay |
| • 10 minutes drive to Bangalow | |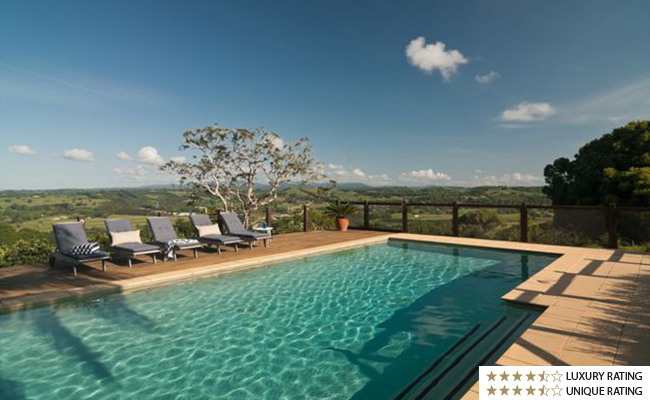 | | | | |
| --- | --- | --- | --- |
| | Cedia House | Bangalow, NSW | |

| | |
| --- | --- |
| • Rate is $580 - $610 per night | • Pay for 4 nights and stay for 5 nights |
| • Pay for 8 nights and stay for 7 nights | • Sleeps up to 10 guests |
| • Rates are valid for groups of 8 | • Outdoor fire pit |
| • Sun-filled pool area | • Lovely hinterland views |
| • Expansive gardens | • 15 minutes drive to Byron Bay |
| • 3 minutes drive to Bangalow | |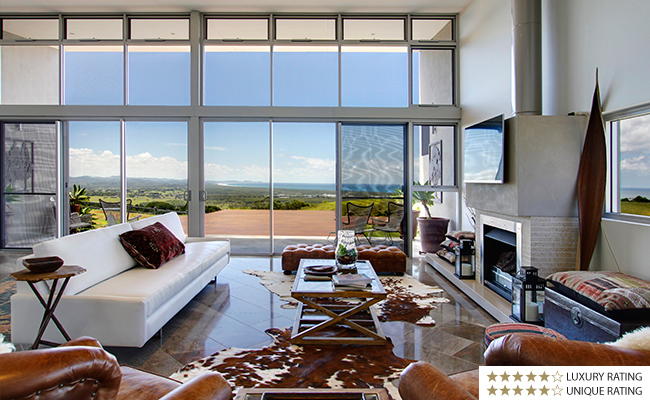 | | | | |
| --- | --- | --- | --- |
| | Horizon | Talofa / Byron Bay, NSW | |

• Sleeps up to 12 guests

•

Sun-filled pool and entertaining areas

•

Expansive ocean & hinterland views

•

5 minutes to Bangalow, 8 minutes to Byron

•

Early check-in and late check-out available

•

Immaculate gardens and lawns

•

Indoor fireplace and heated flooring

•

Austar and Sonos music system

visit

www.uniqueestates.com.au

call

1300 911 720

or

+61 2 6680 9888