May 2020 - COVID-19 Community Update
Customer service centre to reopen Monday
Our customer service centre at the Tewantin administration building will reopen Monday, June 1.
Screens have been installed to help prevent the spread of COVID-19. Entry will be via the Pelican Street level-two front doors. The level-three entry will remain closed.
In order for the customer services desks to reopen, distancing measures must be adhered to and other measures, such as the use of hand sanitiser upon entering, will also be in place to ensure the safety of both customers and staff on site.
The customer service centre will be open from 8.30am to 4.30pm, Monday to Friday.
Check Council's Facebook page and our COVID-19 website for further updates on other Council facilities.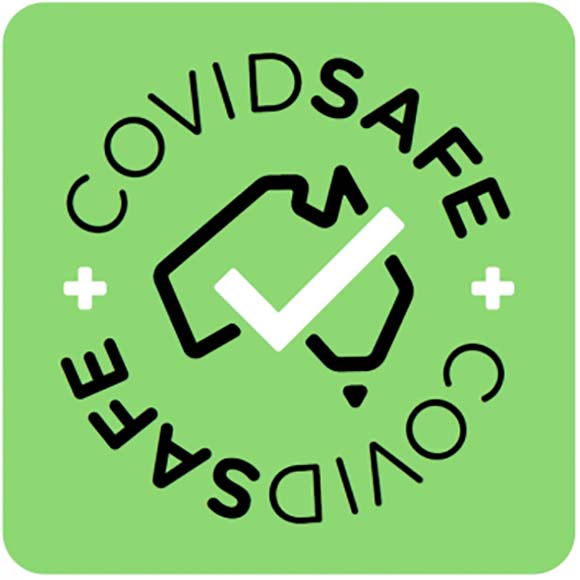 Get the app
Consider downloading the Federal Government's COVIDSafe app. Authorities say it speeds up contacting people exposed to coronavirus (COVID-19), which will help save lives. The app is available for free for iOS and Android devices.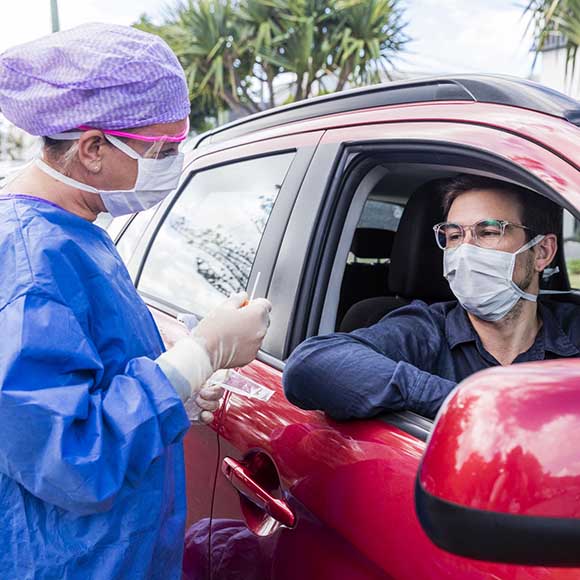 Get tested
The state government is urging Queenslanders to get tested if they have any potential COVID-19 symptoms. To find out where to get tested and what to expect, see the Queensland Government's Testing and Fever Clinics webpage or call a GP.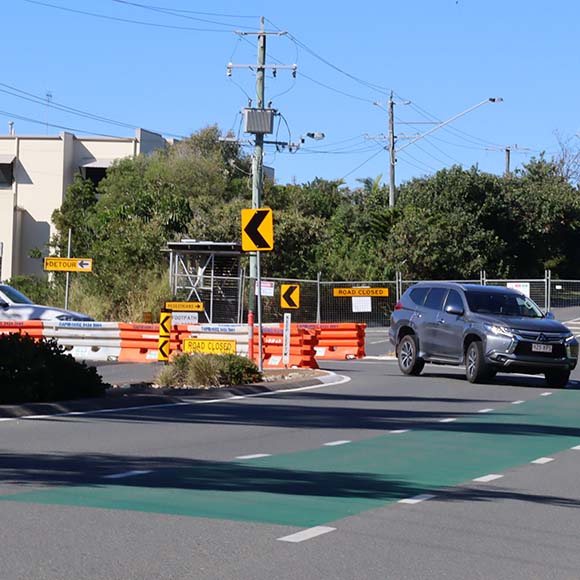 Detour reminder
A reminder that detours are in place around the Orealla Bridge reconstruction project. Avoid the David Low at Sunrise Beach where possible, and use the Sunshine Motorway, as work gains momentum. Contractors hope to begin demolition of the old bridge next week.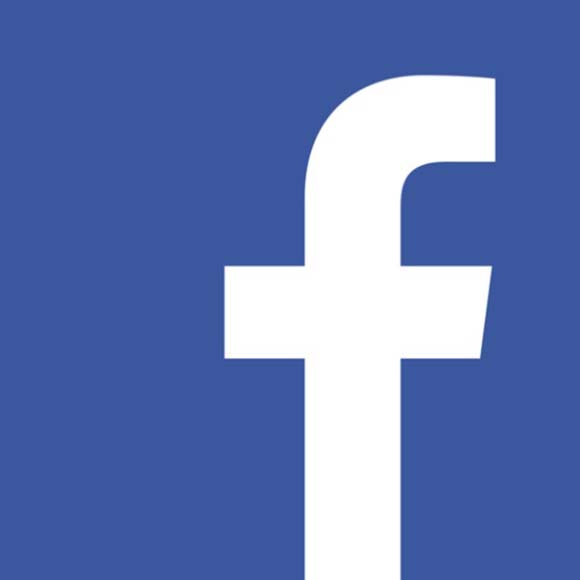 Connect online
Follow our Facebook page for regular community updates on the COVID-19 pandemic. Noosa Council's Facebook page is also a great way to keep abreast of other Council news and events. Connect also on LinkedIn, Instagram and YouTube.
Staff hit the streets
Our Environmental health Officers are out and about in the busier precincts talking to local businesses to offer guidance and advice about COVID-safe plans and reopening.
"Please make use of them," Mayor Clare Stewart said. "We've had terrific feedback from businesses about how valuable their advice has been."
Council's Environmental Heath Coordinator Sunil Kushor said sanitation and distancing advice are among the topics they can assist with.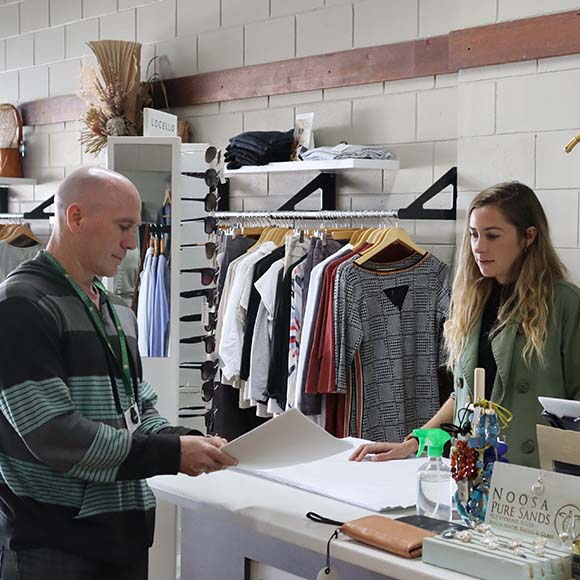 Reviva to reopen
Great news for bargain hunters – the Reviva recycling shop at the Eumundi Noosa Road waste facility is set to reopen on June 1, subject to the local COVID-19 situation remaining stable.
Social distancing measures will be in place, and limits placed on the number of people in the shop at any one time.
Hand sanitiser will be available, surfaces will be regularly wiped down and contactless payment is preferred. See the website and Facebook page for details.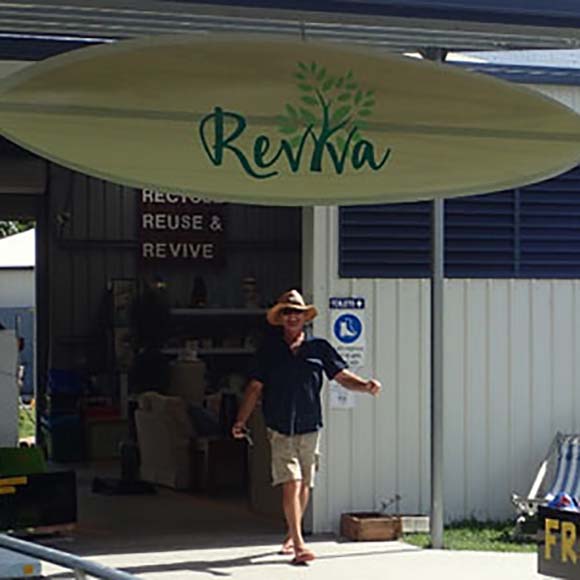 BBQs switched on
Single-hotplate BBQs are reopening following electrical testing. Only single-plate BBQs will reopen at this stage to ensure social distancing. BBQs along Gympie Terrace are still closed.
Small parks across the shire are also now open. See the full list of open parks on our COVID-19 webpage.
Larger playgrounds, plus skate parks, remain closed as it's not possible to limit numbers using these facilities at once.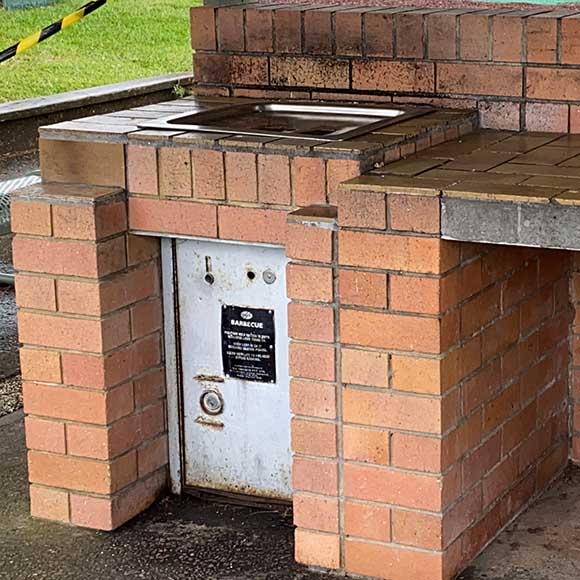 Still time to have a say
Our Business Resilience Survey is out now and Council is seeking feedback from as many businesses as possible to help us ensure local businesses get the support they need on the road to COVID-19 recovery.
The information will not only inform future business support initiatives from Council, but it will enable us to lobby other levels of government on behalf of local businesses.
The survey takes just a few minutes to complete, and can be done online.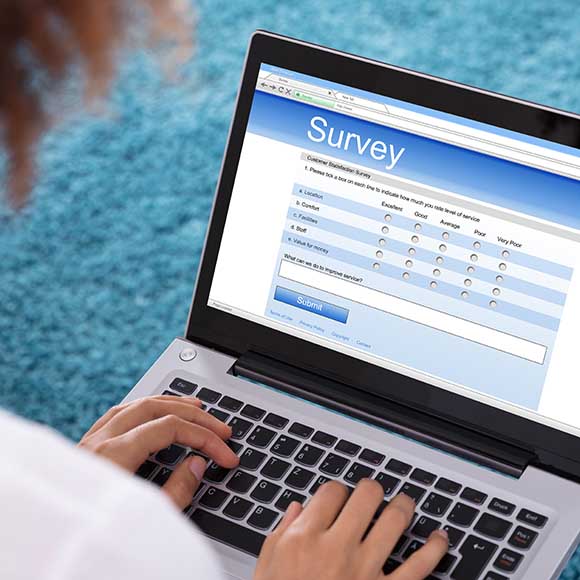 Night works to start
The resurfacing of Hastings Street is progressing well.
The work was fast-tracked to be carried out while roads are still quiet and there are fewer visitors in the holiday precinct.
From Sunday, May 31, until Wednesday, June 3, work will be carried out at night - 6.30pm-6.30am.
A section of the street - from the roundabout to Park Road - and the surf club carpark will also be closed during this time.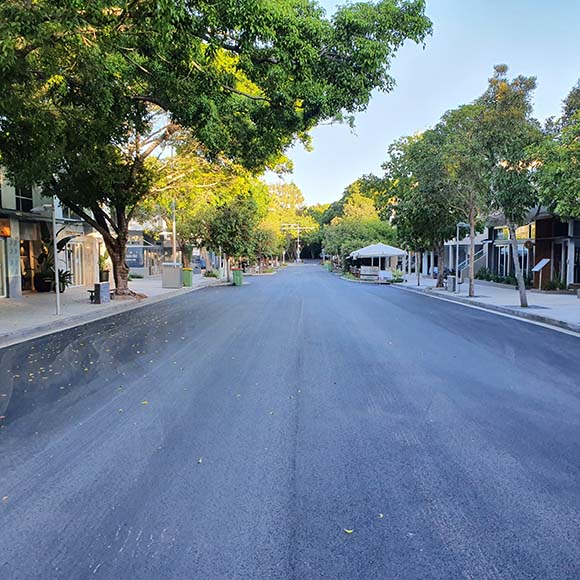 Tried Click-and-Collect yet?
You can now borrow items from Noosa Library Service using the temporary Click-and-Collect service.
Reserve your item online via the website or by phone on (07) 5329 6555. Select the collection point and then wait to be notified when it's ready for collection. It's that easy.
We are working toward the reopening of the library branches.