eNews competition winner announced
Congratulations Geoff Kerr on winning our recent eNews competition. Geoff is about to head off on a trip to Europe shortly and it seems his luck has continued.
Geoff was selected as the lucky subscriber during the month long promotion in February, where new subscribers to council's eNews went into a draw for a 20-visit pass to the Noosa Aquatic Centre.
"I decided to subscribe because I wanted to keep in touch with what's happening in the local area during our trip overseas, so winning the pass is certainly an added bonus," he said.
Geoff (pictured on the left) popped in to council's office on Monday to collect his prize from our Community Facilities Manager, Ash Saward.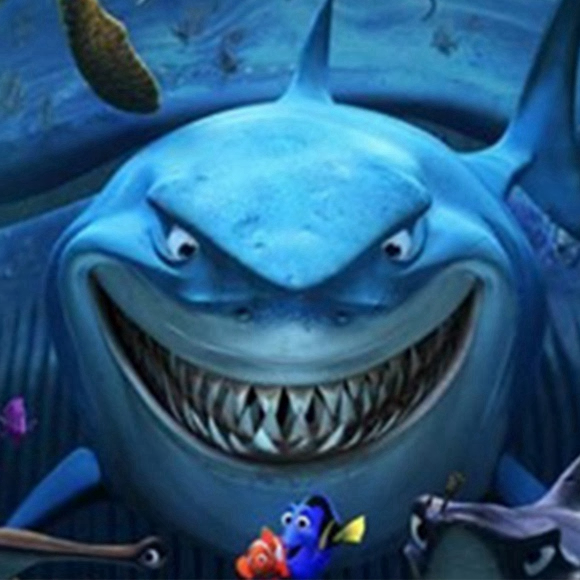 Earth Hour film
Head to Lions Park, Noosaville at 6.30pm this Saturday, March 30, for a free 'Movie under the Stars' in honour of Earth Hour. Bring your picnic blanket and enjoy a family night out!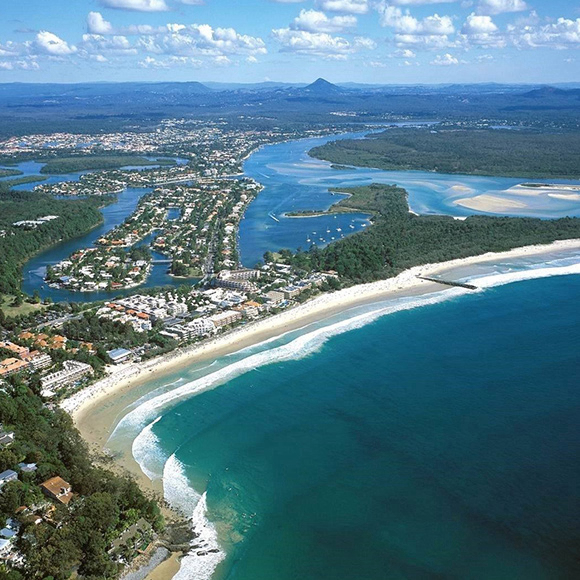 New Noosa Plan
There is still plenty of opportunity to find out more and have your say on the New Noosa Plan, with submissions open until 20 May. The New Noosa Plan will replace the Noosa Plan 2006.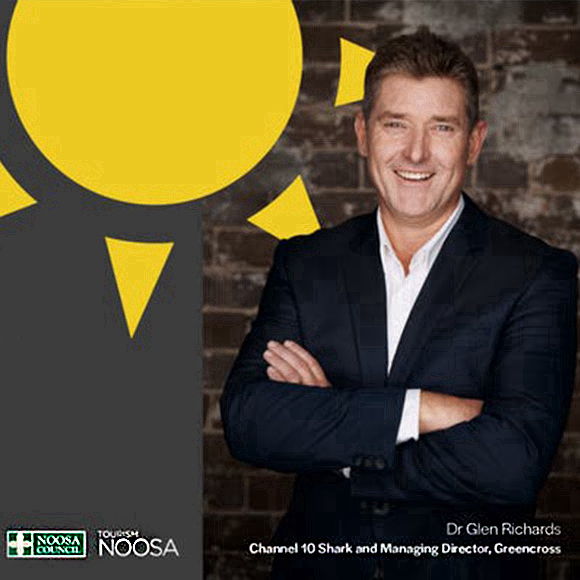 Innovate Noosa
Innovate Noosa presents entrepreneur and Channel 10 Shark Tank Investor Dr Glen Richards at its upcoming Illuminate event at Noosaville on April 15.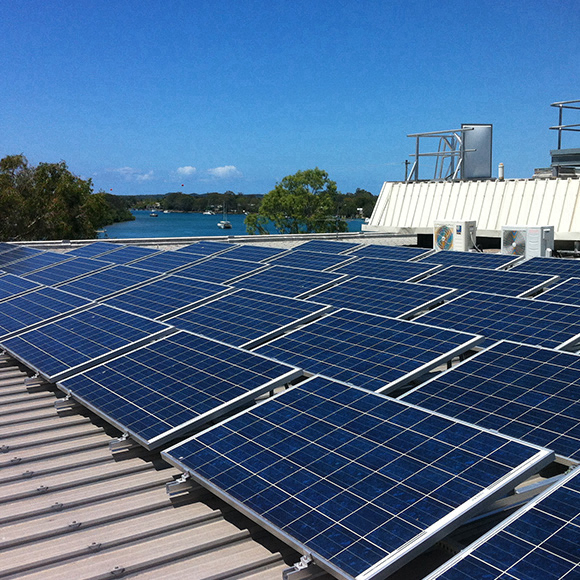 Roof repairs
During April and May, access to Council's admin office on Pelican Street at Tewantin will be via level 2 while we fix the roof and install a new 90kW PV solar system.
Satisfaction Survey starts
Council is seeking residents' views on how it is performing with its services, functions and facilities. This biennial survey helps Council better understand how well it is performing as well as benchmarking Noosa against other local government areas.
A similar survey was conducted in 2017, in which three quarters of respondents rated council's performance as good. The random, shire-wide phone survey starts this Saturday, March 30. Read more.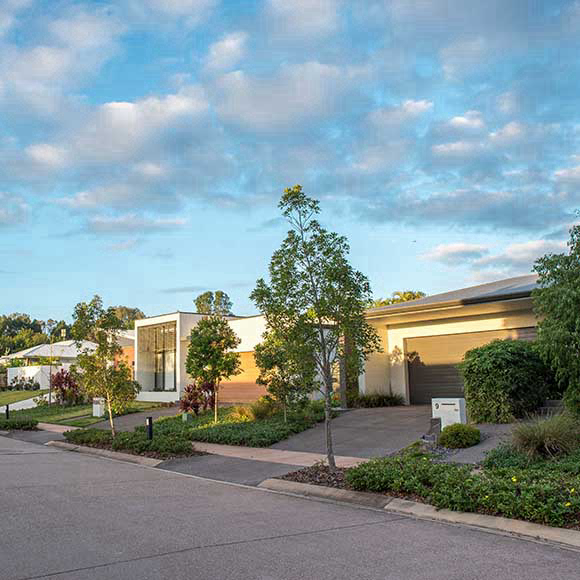 Go Noosa is back
On the back of the success of the Go Noosa transport initiatives over Christmas, Council is continuing the trials during this year's Easter holiday period.
From 6-28 April, the free buses are back, as well as extra bike, scooter and car parking, traffic controllers to prioritise movement of buses and pedestrians plus a free Go Noosa App, to provide real time transport information.
Go Noosa aims to provide a relaxed and fun travelling experience for locals and visitors. Read more.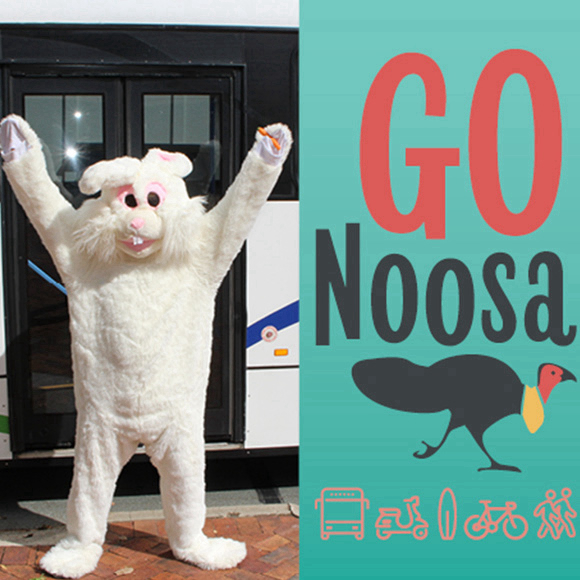 Glossy food trees retained
Council has agreed to minor changes to an historical planning approval for a Blue Care aged care facility at Girraween.
Mayor Tony Wellington said the changes Blue Care requested would spare at least seven Glossy Black-Cockatoo food trees from being cleared at the Sunrise Beach site. Glossy Black Cockatoos, which are declared vulnerable under the Nature Conservation Act, feed almost exclusively on casuarina tree seeds. Read more.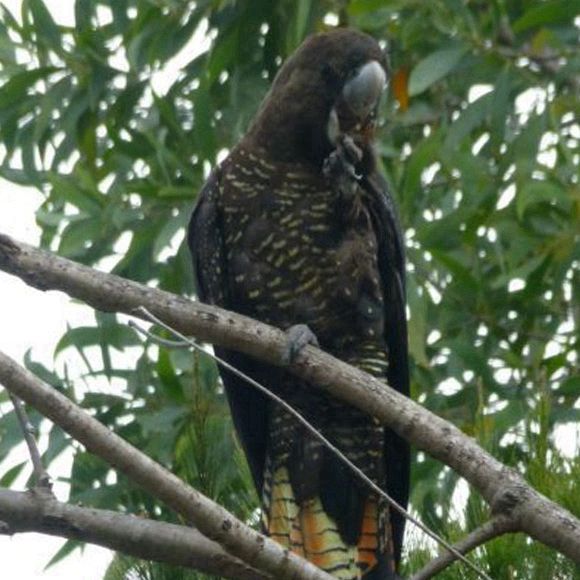 Libraries empower locals
Noosa Library Service's Makerspaces are bringing a new wave of confidence to members of Sunshine Butterflies.
The initiative, which offers the community a space to create using a range of digital tools and technologies, has become an integral part of the disability service provider's ongoing program.
Makerspaces offer technology such as 3D printers, virtual reality systems and robotic technologies. Read more.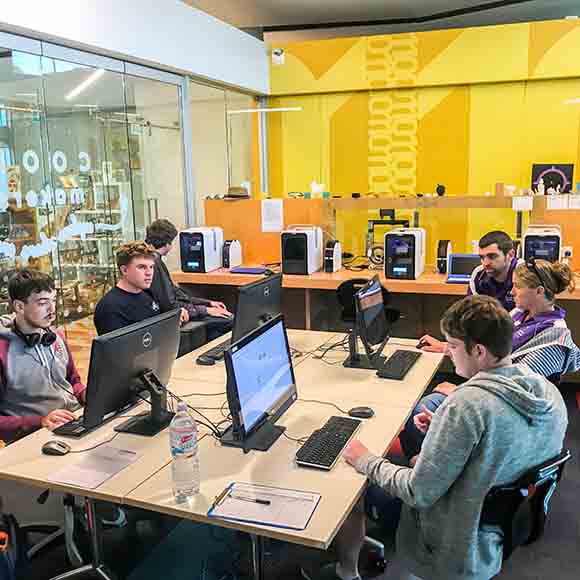 Seeking surf club interest
An Expressions of Interest (EOI) process will look to breathe life into the top floor of the Peregian Beach surf club building.
At present the Sunshine Coast Branch of Surf Life Saving Queensland (SLSQ) works with Noosa Heads Surf Life Saving Club to provide lifesaving and a nippers program from the ground floor of the building.
The building was home to the Peregian Beach Surf Club until the club folded in 2014. Read more.